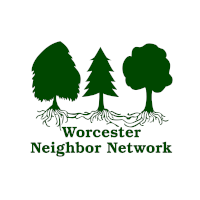 WNN Mission Statement
We provide support to Worcester residents in need of resources and assistance by:
Resources: We maintain a list of existing resources that are available to Worcester residents on this website and on printed copies posted at the Worcester Town Hall and Doty Memorial School.
Volunteers: We recruit volunteers who are interested in supporting our community and match them up with local residents in need of assistance (confidentiality/as allowed by the residents).
Community: We organize and promote events that help bring our community together.
Resource List
General Information:
Dial 211 or visit https://www.211.org/ to learn about services in the state of Vermont.
Front Porch Forum is an online community board where you can post anything from selling items to looking for your lost dog. It's a great way to stay connected with your neighbors. https://frontporchforum.com
Vermont State Park Passes: https://vtstateparks.com/fees.html#parkPasses.
Parenting Resources:
Senior Resources:
Legal Resources:
Housing Resources:
Food Resources:
Student Loan Resources:
Student Loan Repayment Options are available at vsac.org
Employment Resources:
Mental Health Resources:
Addiction Recovery Resources:
Domestic Violence Support:
Statewide Domestic Violence Hotline (800) 228-7395.
Domestic Violence Hotline: 1-800-228-7395
Sexual Violence Hotline: 1-800-489-7273
Teen Dating Abuse: 1-866-331-9474
Vermont Network: https://www.vtnetwork.org/
Volunteer Coordination
Need help? Fill out this form: https://docs.google.com/forms/d/1i-ajw5xGi2ybiowBL1UvzyXoWl6EgbJL679ImBQscJY/edit
Want to help? Fill out this form: https://docs.google.com/forms/d/1HBrK1QB1W1ES2G2K6sdA51stmscdKohyC6R3zMXni2I/edit?ts=5e6e7917
If you or someone you know needs help or wants to help, we will do our best to match you with our volunteers or an existing resource. Email us at worcester-neighbor-network@googlegroups.com or call the Worcester Town Clerk, Jennifer LeStat, at 802-223-6942.
Services offered by our neighbors:
Meals/Delivery
Lawn/Yard Work
Childcare
Groceries
Rides
Tech Support
Snow Removal
Phone check in/visiting
Trash Voucher Program
Our Trash Voucher Program helps to reduce the cost of trash and recycling for Worcester residents. There is a donation box attached to the booth at the Transfer Station in Worcester if you would like to help a neighbor pay for their trash. Trash vouchers are distributed at the Worcester Food Shelf on Wednesdays and Saturdays at the Worcester Town Hall.
Monthly Meetings
The Worcester Neighbor Network meets on the second Monday of each month. Please contact us if you would like to attend a future meeting.