4TH OF JULY IN WORCESTER                                                                                              MONDAY, JULY 4, 2016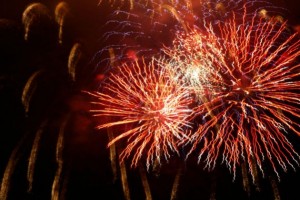 11:00 AM  – PARADE – FEATURING THE 40TH ARMY BAND.  Also, Color Guards from the VFW and American Legion.   (If you would like to participate in the parade, please contact Roy Belcher at 735-5110 or line up at 10:30 AM –  Route 12 just south of the village.   This is the 200th   Anniversary of the "Year Without A Summer."   The Amasa Brown family was the only family to stay in Worcester that year (1816).
9:00 – 5:00 The Historical Society building will be open (closed during parade & the Worcester Voices).   Check out our amazing displays.
12:00 (noon)  CHICKEN BBQ – put on by the Worcester Volunteer Fire & Rescue (great BBQ)
1:30 – 3:30 PM  ICE CREAM SOCIAL – Worcester United Methodist Church –  BY DONATION
 2:00 PM – WORCESTER VOICES  –  performed by the Historical Society & Doty School students.  The brief presentations will be made at the Village Cemetery (Rte 12 just north of the village) at the grave site of each of the individuals.  Parking is available across from the cemetery.  Approximately 45 minutes.  Donations appreciated.
5:00 – 7:00 KILLIN' TIME on Ladd's Field  (GREAT BAND) – TJ POWERS
DURING THE AFTERNOON KIDS ACTIVITIES & DUNK TANK BY ROSE AND ROBERTA.   WE WILL BE ENTERTAINED BY DJ, THERESA HOWARD, OF HARDWICK, VERMONT.  LIGHT STICKS AND OTHER 4TH OF JULY ITEMS WILL BE ON SALE.     
THERE WILL BE FOOD VENDORS, SNOWMOBILE CLUB RAFFLE (drawing at 1:00 PM) – $5.00 a ticket or 5 tickets for $20.00…Great Prizes: Kayak; cord of wood; 32" flat screen TV; $100.00 cash; fire extinguisher; 1/2 gallon maple syrup; annual ride with the Rangers.   Great food vendors this year to include Smokin' Butts BBQ (pulled pork, mac & cheese, Nachos, etc).
FOR FOOD VENDOR INFO, CONTACT JUDY @ 223-8635.
9:30 PM – FIREWORKS BY NORTHSTAR OF EAST MONTPELIER       
PLEASE JOIN US IN WORCESTER FOR ANOTHER FUN FILLED CELEBRATION!!
PRESS RELEASE
Secretary of State Jim Condos Announces
VT's Early Voting for the State Primary Begins Friday June 24
 Montpelier – Vermont Secretary of State Jim Condos announces that early voting will officially open on Friday, June 24th.
Beginning on Friday, any registered voter will be able to request a ballot from their town clerk by phone, mail, or online and cast their vote for the August 9th election. The elections staff has already finalized and sent out the ballots to town clerks and some towns may even open their early voting before Friday.
"Vermont's early voting system is one of the many ways our office ensures voting is accessible to eligible Vermont voters," states Secretary Condos. "We recognize that many Vermonters have busy schedules and may not be able to take time away from work or their families to vote on August 9th. Early voting ensures these people are not left out of the democratic process by giving them more opportunities to cast their vote."
Those who would like to request a ballot and vote early can contact their local town clerk or visit the Secretary of State's website at: https://www.sec.state.vt.us/elections/voters/absentee-voting.aspx.
Ballots are available at your City/Town Clerks beginning no later than Friday, June 24th until the close of their town clerk's office the day before the election. Ballots must be completed and returned to the appropriate town clerk by the close of polls on August 9th.
Keep in mind, only registered voters can request a ballot. For voters who are not yet registered, they can go online to complete their registration: https://www.sec.state.vt.us/elections/voters/registration.aspx.
Voters must register by August 3rd to be eligible to vote in the August 9th primary.
"Voting is a constitutional right and I am proud that our early voting system makes this right more accessible. Whether you vote early or at the polls on August 9th, I strongly encourage all Vermonters to get out and exercise their right vote."
Your Vote is Your Voice!
Location
The Worcester Town Complex is located at 20 Worcester Village Road, Worcester, Vermont 05682. The Complex is home to the Town Clerk/Treasurer's Office, the Delinquent Tax Collector's office, the Volunteer Fire Department and the Listers' Office. The Town mailing address is P.O. Box 161, Worcester, VT 05682
The Highway Department is located at 11 Maxham Drive.
Business Hours
Town Clerk/Treasurer/Delinquent Tax Collector's regular office hours:
Monday: 3:00 pm – 7:00 pm
Tuesday: 8:00 am – 4:00 pm Tuesday
Wednesday: 8:00 am – 4:00 pm Wednesday
Thursday: 8:00 am – 4:00 pm Thursday
Friday: 7:00 am – 10:00 am, and by appointment after 10:00 am
The Listers' regular office hours are Wednesdays 8:00 am – 12:00 pm
Phone and email
The Worcester Town Complex phone number is (802) 223-6942.
Katie Winkeljohn, Town Clerk/Treasurer/Delinquent Tax Collector-Extension 1
Listers' Office-Extension 3
Will Sutton, Fire Chief-Extension 4
Brian Powers, Road Commissioner-223-6903
The Fax number is 229-5216
Office e-mail: worcestertclerk@comcast.net
For additional listings and contact information, please see the full Directory.
Summer is Here!!