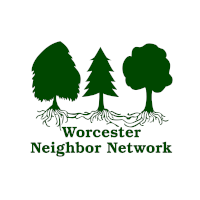 WNN Mission Statement
We provide support to Worcester residents in need of resources and assistance by:
Resources: We maintain a list of existing resources that are available to Worcester residents on this website and on printed copies posted at the Worcester Town Hall and Doty Memorial School.
Volunteers: We recruit volunteers who are interested in supporting our community and match them up with local residents in need of assistance (confidentiality/as allowed by the residents).
Community: We organize and promote events that help bring our community together.
Resource List
General Information:
Dial 211 or visit https://www.211.org/ to learn about services in the state of Vermont.
Covid-19 Resources:
Parenting Resources:
Legal Resources:
Housing Resources:
Food Resources:
Student Loan Resources:
Student Loan Repayment Options are available at vsac.org
Employment Resources:
Mental Health Resources:
Addiction Recovery Resources:
The Vermont Association for Mental Health and Addiction Recovery. https://vamhar.org/ (802) 223-6263
Domestic Violence Support:
Statewide Domestic Violence Hotline (800) 228-7395.
Volunteer Coordination
Need help? Fill out this form: https://docs.google.com/forms/d/1i-ajw5xGi2ybiowBL1UvzyXoWl6EgbJL679ImBQscJY/edit
Want to help? Fill out this form: https://docs.google.com/forms/d/1HBrK1QB1W1ES2G2K6sdA51stmscdKohyC6R3zMXni2I/edit?ts=5e6e7917
If you or someone you know needs help or wants to help, we will do our best to match you with our volunteers or an existing resource. Email us at worcester-neighbor-network@googlegroups.com or call the Worcester Town Clerk, Katie Winkeljohn, at 802-223-6942.
Community Chatline
Chat with your neighbors every Monday at 10am! We have volunteers who host a community chat hour on a weekly basis. We invite you to call in and visit with your neighbors or even just listen while others chat.
There is no special software or tech savvy required. You can join the chatroom using the web browser on your computer or smartphone by clicking this link: https://meet.jit.si/worcestervt
Or, you can use your phone to call +1.512.647.1431 and enter this PIN: 3124 6633 19#
Household Match-up Program
To help avoid isolation this winter, we hope to connect households into groups. These would be a small number of people who could stay in touch with one another to trade help or just to say hi.
Would you like to be part of this? If so, please call Mimi Hill at 802-223-3591 or email us at worcester-neighbor-network@googlegroups.com. If you know of a neighbor or friend in town who might be interested but isn't online, please let them know so they can participate. Thank you!
Let us know:
1) your name
2) mailing address
3) email and/or phone number
4) whether you prefer phone, email, or snail mail for contact
We will put together small groups and share contact info with its members. Then it's up to you!
Trash Voucher Program
Our Trash Voucher Program helps to reduce the cost of trash and recycling for Worcester residents. There is a donation box attached to the booth at the Transfer Station in Worcester if you would like to help a neighbor pay for their trash. Trash vouchers are distributed at the Worcester Food Shelf on Wednesdays and Saturdays at the Worcester Town Hall.
Monthly Meetings
The Worcester Neighbor Network meets on the last Wednesday of each month. Please contact us if you would like a copy of our previous meeting minutes.